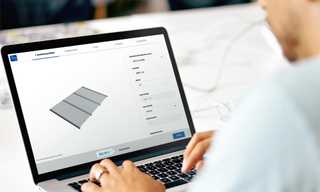 TUJ
Roof Configurator
T&J is a northern German wholesaler specializing in wood in the garden, construction-related plastics and foils. Since around 1980, the company has been supplying a dense network of specialist dealers, hardware stores and wood and building materials dealers. The company recognized the possibilities of the Internet at an early stage and in 2009 developed a very advanced and innovative product configurator for the calculation of patio roofs.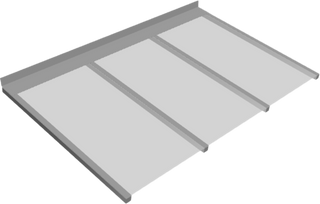 kaliber5 was entrusted with the task of fundamentally overhauling the aging configurator and transferring the system into the age of HTML5 and WebGL. Even users with little technology affinity on desktop and tablet devices should be able to put together their very own individual patio roof with ease.
As a result, kaliber5 presented a multi-step configurator that calculates the entered configuration as a 3D preview in real time for the user in the first step while entering his basic data. In this way, large entry barriers are removed right from the start and the customer is picked up in a playful way. The user is then preselected a multi-skin sheet model as a purchase recommendation based on his or her easy-to-choose preferences. In the following steps, the user can change the multi-skin sheet model and select additional accessories before the fully automatically calculated material list is displayed with a save and print option.
Since the user starts with a valid configuration at the beginning, he immediately sees the price consequences of his changes to the configuration. In addition, any configuration errors are not even possible with the extremely easy operation. The configurator intercepts invalid configurations and offers the user suggested solutions so that the customer always reaches his goal quickly, comfortably and without obstacles. The configurator is accompanied by an administration backend in which all products as well as their data and relationships can be updated by uploading an Excel table.