Configurator Framework.
Customized configurator solutions without having to reinvent the wheel.
Individual solutions instead of off-the-shelf software.

Optimal usability and user-centered design.

Use of reusable and proven standard components under the hood.

Saves saves time and money.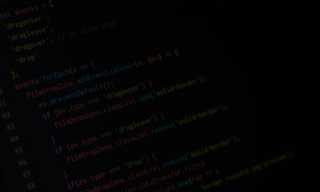 Why a configurator framework?
The best of individual development and standard software
The kaliber5 configurator framework is our answer to the challenges of modern configurator development. The requirements for a modern and easy-to-use configurator software are usually as individual as the products themselves. Standard solutions usually cannot do justice to this in an optimal way. Nevertheless, there are always similar requirements.
A framework is our methodical approach to combine the best of both worlds. Reusable modules are used under the hood as required in order to support standard functionalities and thus realize time and cost advantages. Nevertheless, the overall product remains highly individual and tailor-made, from the functionality, the workflow, interfaces and contexts of use to the surface.
Our construction kit
On a case-by-case basis we use, among other things, from the following components:
Configuration Engine

The configuration engine is the centerpiece and decides the scope for configuration and the validity of configurations. Dependencies are determined via logical constraints or simple rules up to e.g. Decision tables are modeled. The configuration model is often automatically derived from existing product data (e.g. imported from an ERP).

3D Viewer

This means that highly interactive 3D worlds can be easily created directly in the browser. Based on the modern WebGL framework Babylon.js, this component provides a declarative abstraction layer with which the 3D scene automatically and reactively adapts to the current configuration status, e.g. Loads new 3D objects, swaps materials or animates tracking shots.

3D Geometry Engine

Sometimes it is not enough to generate a visualization as a composition of predefined 3D objects. Just e.g. individual dimensions, the 3D geometry must be generated individually. The geometry engine enables so-called parametric models with complex shapes to be defined using CSG (Constructive Solid Geometry) operations, which can be created and displayed extremely quickly directly in the browser.

State Management

The recording of the status of a configuration is of central importance for the state management of a configurator application. A central client-side service manages the configuration in an individual JSON scheme using Redux technology. Client-side persistence after every change, but also server-side storage via REST API in a database and undo / redo functions round off the central state management.