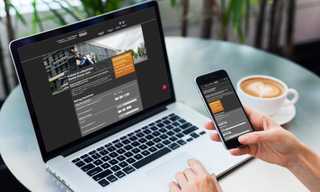 ERGO HDIS
Offer calculator
Harley-Davidson Insurance Services is a cooperation between Harley-Davidson and ERGO with the aim of offering Harley riders tailor-made and optimal all-round insurance protection.
On the portal, Harley owners can take out other insurance products, such as accident, risk and legal protection products, in addition to motor vehicle liability and fully comprehensive insurance, or simply find out more about them and contact local advisors.
kaliber5 programmed the premium calculator for these special insurance products and of course also implemented the entire associated website. All Harley insurance products are calculated using the software developed by kaliber5, which is used not only online but also by over 150 insurance agencies in Germany and Austria. This web-based software independently generates all contract documents and provides preliminary EVB numbers. Damage reports can also be made directly via the insurance portal.
We would like to thank Harley-Davidson and ERGO for the trust they have placed in us and are very pleased to be able to provide technical support for this above-average successful cooperation since its inception.