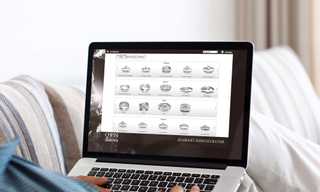 Christ
Diamond configurator
CHRIST Jewelers and Watchmakers since 1863 GmbH is the largest chain store in the German jewelery industry and is also one of kaliber5's customers. kaliber5 developed a diamond ring configurator for the company based in Hagen / Westphalia.
CHRIST has a large and varied range of diamond rings. The models are offered in various precious metal alloys, stone sizes and stone qualities and can be engraved according to customer requirements. It is impossible to keep all variations of these products in stock, and certainly not in so many stores.
However, in order to be able to offer and show customers the full range, CHRIST relies on a configurator. This is available online at every branch and is also integrated on www.christ.de. Via the configurator, both the branch staff and the end customers have access to all possible model variants and the corresponding prices, and are able to order the desired goods directly via the system. The orders are forwarded directly to the respective supplier or the corresponding warehouse, and the product configurator also shows whether a ring is in stock in the respective branch. The configurator is directly linked to the CHRIST merchandise management system.