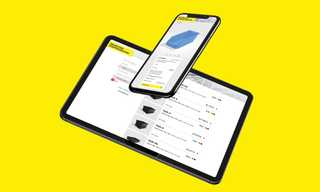 SSI Schäfer
Container Catalog
The company for the manufacture of sheet metal products founded by Fritz Schäfer in 1937 has meanwhile developed into the leading provider of intralogistics solutions. More than 10,500 employees on six continents design and develop innovative concepts and solutions in the customers' industries. The company is now fully relying on digital networking to optimize the efficiency of the global supply chain. A logical consequence of this was to advance the development of a container configurator.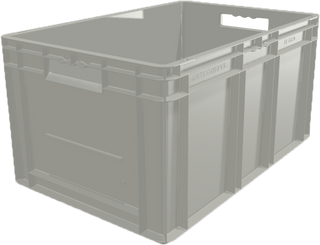 With the filter, which can be operated intuitively, you can quickly get an overview of the containers in question. In addition to some detailed information, the user can expect a freely rotatable 3D representation of the object in the detailed view.
The application of kaliber5 was implemented as a modern HTML5 SPA with ember.js. The 3D display is done with an in-house 3D module based on WebGL technology. In order to be able to use the .STEP files supplied by the customer, a specially developed converter was used. The screenshots of the products are also generated dynamically from the in-house 3D module, which guarantees a uniform representation of the products.